THE MEETINGS

The project started with meetings in August 2017 and these meetings have been taking place in different cities of Europe.

The inspiration point for these meetings was the hidden tunnels in the fortress island of Suomenlinna (in Helsinki, Finland), which suggest different pathways to follow while enabling a vision "to see" what is to come, but designed "not to be seen" from the outside. Camouflaged under the vast landscape, there lies a network of paths through tunnels. In these tunnels, varied distances and scales are created through segments that correspond to the source of light, coming from the openings at the sides.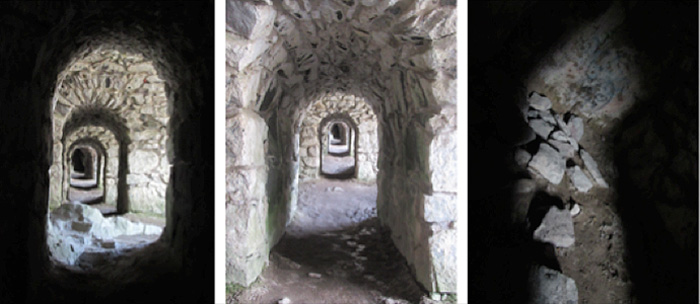 These tunnels have no connection with the metaphor of 'light at the end of the tunnel', as the tunnels are never straight. While walking along a tunnel, it is impossible to foresee if the tunnel ends at a certain point or not as it makes sharp turns by following the topography of the island.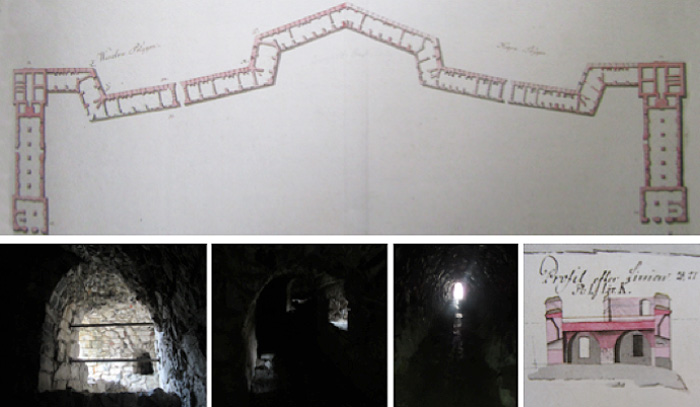 These hidden tunnels also remind the dazzle camouflage (razzle dazzle) for ships of the World War I that was used to confuse the German submarines U-Boats (Unterseeboot). The patterns mislead the enemy about the ships' direction, scale and speed. With alike manner, these tunnels create a sense of endlessness and confusion with the orientation. The perspective that was created with the meandering routes of the tunnels, along with the light segments and the unforeseen chambers throughout the path, designate phases as intervals.





Visualizing and mimicking the tunnels of Suomenlinna, the CrossSections project aims to processes the notion of 'intervals' in two layers: (i) as the phases of the project and (ii) as potentials to be detected in our diverse daily realities with discussions and artistic production. Hence, the project will be developed through the accumulation of related dialogues by placing the artistic production as the center of its research and plot. Each and every dialogue would anchor a possibility to show a new perspective and to build up a strategy to read and also to respond to the shifting situations that are beyond our control.

The cumulative interdisciplinary input and data as the result of the process of the project would be transformed and translated to different kind of narrations and documentations as set of intervals. They will serve as sources and potentials for other future implementations and articulations.

On this basis, the project envisions four types of meetings that are connected to each other: the core meetings, the share meetings, the peripheral meetings and the public meetings.